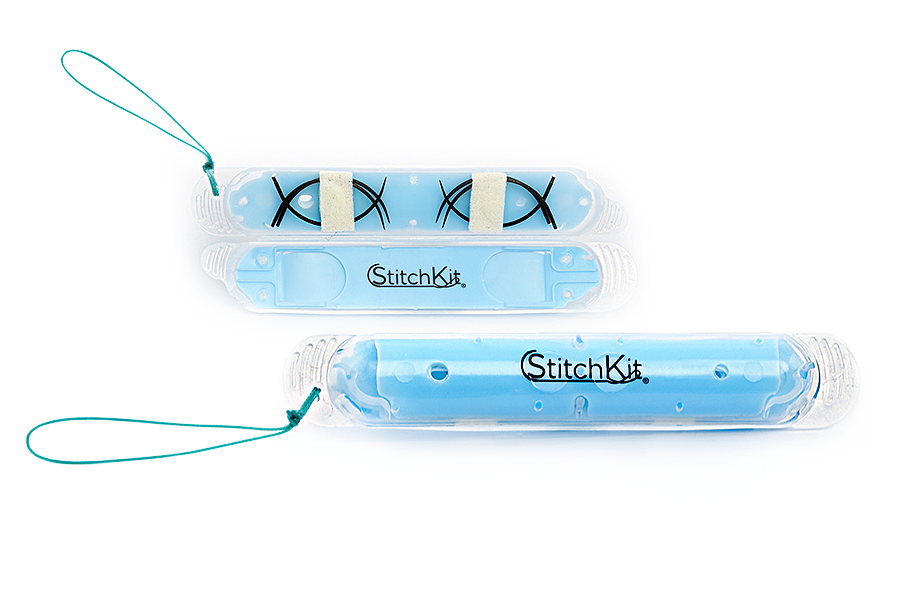 Origami Surgical
We have developed a unique, patented portfolio engineered to enhance robotic-assisted surgery by allowing the surgeon to manage all aspects of suture use and needle disposal in clear view. Our technology is designed to improve safety, autonomy, and surgical efficiency.
The Solution for Suture-Intensive Robotic Surgery
The StitchKit®is a single use canister designed to pass multiple strands of suture with attached needles into the surgery site at once. The needles are parked into foam pads, holding them securely in place prior to being passed through a trocar to the surgical site.

Improve Safety
Each used needle is placed safely into the StitchKit "sharps container" during the case. This clear chamber allows for any needle counts during the case and for safe retrieval of needles when StitchKit is removed at the end of the case.

Increase Autonomy
There is no need for the bedside assistant to pass individual sutures and retrieve used needles, because StitchKit contains all sutures and a needle receptacle (aka "sharps container").

Enhance Efficiency
StitchKit use makes picking the case easier for the scrub tech and facilitates faster suturing for the surgeon. It also allows for a smaller assistant port that should never require fascial closure.