About Us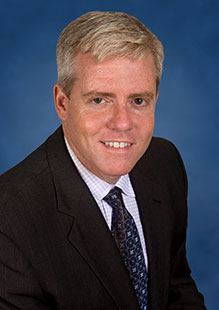 Dr. Culligan M.D.
Inventor of StitchKit®, Founder and Chief Medical Officer
Train With Dr. Culligan
Dr. Culligan offers various courses in robotic-assisted sacrocolpopexy. If you are interested in learning more about these courses, click here.
The Vision behind StitchKit®:
Dr. Culligan performed hundreds of standard "straight stick" laparoscopic repairs of pelvic organ prolapse prior to developing his robotic techniques. Our group has performed more robotic-assisted laparoscopic sacrocolpopexies than any other in the U.S.
"I was trained on robotic surgery soon after it was approved by the FDA for gynecologic procedures in 2004. Although I was beyond the learning curve for "straight stick" laparoscopic sacrocolpopexy at the time, I soon realized that the improved visualization and dexterity as well as the optimal ergonomics offered by the da Vinci robot allowed me to perform these cases more easily with near complete autonomy. However, one rate-limiting aspect of robotic surgery – namely the transfer of sutures into and used needles out of the surgical field by my bedside assistant – remained frustrating and even dangerous at times.
I designed StitchKit® to overcome this last rate-limiting step. After years of product development in animal and cadaver labs, the final FDA-approved version of StitchKit® has allowed me to eliminate the need for suture transfer by my assistant and thereby either eliminate my assistant port altogether or reduce the size of that port to 3mm. I believe doing so has resulted in less post-operative pain for my patients while improving my operative times."
–Dr. Culligan
About Dr. Culligan
Patrick Culligan, MD, FACOG, FACS, graduated from Georgia Tech in 1989 and from the Mercer University School of Medicine in 1993. After completing his residency in Obstetrics and Gynecology with the Greenville Hospital System / University of South Carolina, he went on to a fellowship in Urogynecology and Reconstructive Pelvic Surgery at the Evanston Continence Center, Northwestern University Medical School where he trained extensively in the surgical and non-surgical management of all pelvic floor disorder such as pelvic organ prolapse, urinary incontinence, fecal incontinence.
Dr. Culligan's first practice after fellowship training was with the University of Louisville Department of Obstetrics and Gynecology. While in Louisville, he co-founded a Board-certified fellowship program in Female Pelvic Medicine & Reconstructive Surgery (aka 'Urogynecology'). He directed that program and became well known in his field for his skills in advanced minimally invasive surgical techniques and his high quality clinical research studies. In Louisville, Dr. Culligan became one of the first Urogynecologists in the U.S. to regularly perform the sacrocolpopexy operation laparoscopically
In 2004, Dr. Culligan moved to New Jersey where he founded the Division of Urogynecology and Reconstructive Pelvic Surgery for The Atlantic Health System. During his nearly 13 years with Atlantic Health System, he established a Board-approved fellowship program and published over 50 peer-reviewed manuscripts regarding his clinical research which is primarily focused on ways to improve and/or teach minimally invasive surgical techniques for the correction of prolapse and incontinence. At Atlantic Health System, Dr. Culligan also developed a particular expertise in robotic-assisted laparoscopic surgery, and he has become a world renowned teacher of those techniques.
Although he is widely known for his surgical techniques, Dr. Culligan always tries to find a non-surgical approach for his patients. In fact, he was selected by the prestigious journal Obstetrics & Gynecology to author a peer-reviewed manuscript entitled "Non-Surgical Management of Pelvic Organ Prolapse" which has since become required reading for all Board certified OB-Gyn doctors in the U.S.
Dr. Culligan sees female patients for evaluation and treatment of a wide variety of pelvic floor disorders and urogynecologic conditions, including urinary incontinence, pelvic organ prolapse, fecal incontinence, frequent urinary tract infections, urinary urgency, fistulas, complications of vaginal mesh or slings requiring mesh removal, labial hypertrophy, and various complex gynecologic conditions. Dr. Culligan's clinical philosophy is centered around patient education and personalized treatment paths.
Dr. Patrick Culligan is the Director of Urogynecology at the Center for Female Pelvic Health within the Department of Urology at Weill Cornell Medicine. The Center is located at 525 East 68th Street, on the ninth floor of the F building (F9-West).
---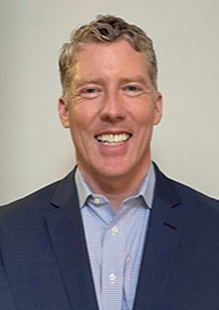 John Hironimus
Chief Executive Officer
John Hironimus is an accomplished medical device executive with a track record of success commercializing novel medical devices. His focus has been on scaling new technologies and applications to benefit patients, clinicians and providers. His 25 years of experience span numerous areas of healthcare. An entrepreneur at heart, his passion is building world class teams who have a relentless focus on improving patient care.
John began his career with United States Surgical Corporation helping surgeons provide advanced procedures to their patients. He then built the domestic and international commercial team for Salient Surgical Technologies, culminating in a successful acquisition by Medtronic in 2011.  With his leadership the business grew from $40M in revenue to over $350M. John has most recently led commercial teams at Outset Medical and Dilon Technologies.  
John is a graduate of Indiana University where he earned a degree in Public Financial Management.
---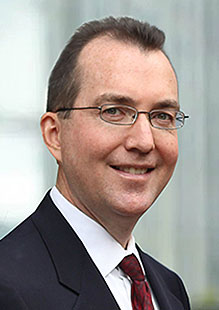 John Gillespie
Head of Operations
John Gillespie, MS, MBA, is responsible for R&D, Manufacturing Operations, Quality, and Regulatory Affairs for Origami Surgical.
He was formerly an executive at Ethicon, Inc., division of Johnson & Johnson, where he was head of worldwide Research and Development, and served on the management boards for three businesses: Ethicon, the multi-billion dollar world leader in sutures and surgical wound closure; Ethicon Women's Health and Urology (formerly Gynecare); and Cardiovations, a business focused on minimally invasive heart surgery.
John was also formerly Vice-President of R&D for Solace Therapeutics, a venture funded medical device startup. Earlier, he was General Manager, North America for a subsidiary of Valeo, SA. He also has held medical device product development leadership positions at Baxter Healthcare and CR Bard.
John is also President, Founder, and Principal Consultant for Clover Medical, LLC, a medical device consulting firm. John has a BS in Biomedical Engineering and an MS in Electrical Engineering from Boston University. He holds an MBA in General Management from Northwestern University's Kellogg School of Management.
---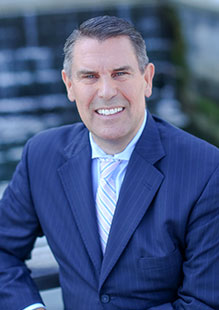 Marc Beer
Chairman of the Board of Directors
Marc brings more than 25 years of development and commercialization experience in biotechnology, pharmaceuticals, devices, and diagnostics. Marc founded Renovia in August 2016 and successfully closed a Series A and B financing with leading healthcare venture capital funds.
Marc is the former Chief Executive Officer of Aegerion Pharmaceuticals, Inc. (NASDAQ: AEGR). Aegerion is a biopharmaceutical company dedicated to the development and commercialization of innovative therapies for patients with debilitating rare diseases. Marc took the company public in October 2010. The Company's first marketed product, JUXTAPID® (lomitapide) was approved by the US Food and Drug Administration in December 2012 for homozygous familial hypercholesterolemia.
During his tenure, JUXTAPID obtained marketing approval in 36 countries. Additionally, Aegerion acquired its second product, MYALEPT®(metreleptin), approved in the US for generalized lipodystrophy, an ultra-rare disease.
In April 2000, Marc became the Founding CEO of ViaCell (NASDAQ:VIAC), a biotechnology company specializing in the collection, preservation, and development of umbilical cord blood stem cells, and over a period of seven years led the company from its inception to a rapidly growing and robust commercial organization. Under Marc's leadership, the company grew to more than 300 employees, went public in 2005 and was ultimately acquired in 2007 by PerkinElmer (NYSE: PKI).
While serving as CEO of ViaCell, Marc also served as a member of the board of directors of Erytech Pharma (NASDAQ:ERYP), a publicly traded biopharmaceutical company. Prior to ViaCell, Marc held various positions within Genzyme, most recently as Vice President of Global Marketing where he was responsible for the commercial launch of several products addressing rare disease populations on a global scale.
Prior to Genzyme, he held a variety of sales and marketing roles in the pharmaceutical and diagnostic divisions of Abbott Laboratories (NYSE: ABT). He also was a former member of the Mass Life Science Board of the Commonwealth of Massachusetts and served on the Biotechnology Industry Organization (BIO) Emerging Companies Section Governing Board.
Marc was also Founding Chairman of the board of directors and chairman of the compensation committee of Good Start Genetics, Inc., recently acquired by InVitae (NASDAQ:NVTA). He is the Founding Chairman of the board, chairman of the compensation committee and member of the audit committee of Minerva Neurosciences Inc. (NASDAQ: NERV); and a member of the Miami University Business Advisory Council and previously a member of the Notre Dame Research and Commercialization Advisory Committee and Notre Dame Graduate Studies Research and Advisory Council. Marc holds a BS from Miami University (Ohio).